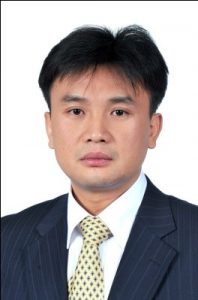 雷 凯 研究员
北京大学深圳研究生院
邮箱: leik{@}pkusz.edu.cn
电话: 0755-26035225 传真: 0755-26035226
研究领域:未来网络(信息中心网络)、区块链、联邦学习、知识图谱;
深圳市内容中心网络与区块链重点实验室(ICNLab)主任,国家科技部重点研发项目首席科学家。入围2021、2022年全球前2%顶尖科学家影响榜(网络通信)。中国科学技术发展战略研究院金融科技咨询专家;中国计算机学会(CCF)杰出会员、区块链专委会常务委员、CCF YOCSEF(深圳)主席(2017-2018);中国通信学会第一届算力网络专委会委员;广东省计算机学会区块链专委会副主任、深圳市计算机学会(SZCCF)副理事长兼秘书长;"科创中国"未来网络专业科技服务团特聘专家;
在知名国际期刊和会议发表论文190余篇,授权中国发明专利共34项、美国授权专利2项,软件著作权21项。编著教材一部《信息中心网络与命名数据网络》。获2018年北京大学教学优秀奖(研究生)、2017年深圳市产业发展与创新人才;2016年深圳市第三届教学科研成果著作奖。
学习经历:1998年毕业于北京大学计算机系,获学士学位; 1999年毕业于美国哥伦比亚大学计算机系,获硕士学位;2015年毕业于北京大学计算机系统结构专业,获博士学位(导师:李晓明教授)。
工作经历:具有近6年海外知名上市公司工作经历,曾经先后就职美国纽约IBM T.J. Waston研究中心,美国纽约 Citigroup(花旗)金融集团总部系统工程师,美国加州Oracle (甲骨文) 软件公司总部项目经理,美国加州Google公司总部网络工程师。在网络技术、互联网信息处理等方面有丰富的经验。
2018年创办了IEEE HotICN国际学术会议,在后续HotICN 2019 (重庆邮电大学)、2020(中国科技大学,合肥)、2021年(南京紫金山实验室)、2022年(广东工业大学,广州)都担任Steering Committee Member。担任新型网络体系与技术国际学术会议(ICENAT 2022)本地主席。担任过IEEE Communications Surveys & Tutorials、IEEE Communication Magazine、IEEE Networks、Trans of Cybernetics、JSAC、TON、KBS、TNSE、 PPNA、JNCA、Globecom、ICC、SigKDD 2019-2020、IEEE Blockchain 2019-2020,AAAI 2019-2020、计算机学报、软件学报等国际期刊和会议审稿人。
代表性系统平台工作包括:
1、Intelligent Eco Networking (IEN):智能生态网络构架(延阅读:① Web3.0底层逻辑:智能生态网络IEN-内容中心安全智能链网融合架构;② Web3.0 商业模式–"智能生态网络(IEN)";③ Web3.0 网络基础设施:"智能生态网络IEN";④ 智能生态网络IEN 自主助力"东数西算";⑤ BlockNDN:融合NDN与区块链底层未来网络构架);
2、伊雅索/IASO医学开源可视化医学知识图谱系统(www.iasokg.com);
3、天网Maze (类似Napster、迅雷,2005年-2011年累计教育网用户850万用户,曾教育网最大)。
Kai Lei Associate Professor
Peking University, Shenzhen Graduate School.
Email: leik{@}pkusz.edu.cn
Phone: 0755-26035225
Fax: 0755-26035226
Research Interests:
Future Internet Architecture (ICN/NDN, IoT),Blockchain , Federal Learning and Knowledge Graph, etc.
Education:
· In 1998, B.S., Dept. of Computer Science, Peking University;
· In 1999, M.S., Dept. of Computer Science, Columbia University in the City of New York;
· In 2015, Ph.D., Dept. of Computer Science, Peking University;
Dr. Kai Lei is an Associate Professor of the School of Electronics and Computer Engineering (SECE) of Peking University, Shenzhen Graduate School, and Director of the Shenzhen Key Lab for Information Centric Networking and Blockchain Technologies (ICNLab) and Center for Internet Research and Engineering (CIRE):. He has published over 190 papers including journals: IEEE Communication Magazine, IEEE Transaction of Industrial Informatics (TII), IEEE Transactions on Knowledge and Data Engineering (TKDE), IEEE Transaction on Multimedia, Knowledge-Based Systems (KBS), Neural Computing and Applications, IEEE ACCESS, Artificial Intelligence In Medicine, Journal of Biomedical Informatics, ACM Transactions on Information Systems, and conference papers such as INFOCOM, AAAI, ICDCS, SIGIR, COLING, ICPP, SIGCOM WKSP, VTC, GlOBECOM, ICC, WWW, etc.
His recent research interests including Future Internet Architecture, Blockchain, Federal Learning and Knowledge Graph. He also authored a book titled "Information Centric networking and Named Data networking" in Chinese with PKU press in 2015.
Before joining PKUSZ in 2005, Dr. Kai Lei had extensive IT industry working experience in USA: Software Engineer, Google, Mountain View, CA; Project Lead, Oracle, CA; System Engineer, Citigroup, New York and Summer Intern, IBM T.J. Waston Research Center, New York from 1999 to 2005.
Current research projects:
· 2017.01- 2020.12, National Key Infrastructure Project: "CENI: China Environment for Network Innovations", (Chief PI: Academician, Liu Yunjie), responsible for the Shenzhen main network infrastructure;
· 2017.8-2020.09, PI, Key fundamental Research Project of Shenzhen, "Research on Effective Security Framework of IoT with the Combination of Blockchain and NDN" (JCYJ20170412151008290);
· 2016.6-2019.12, PI, Key fundamental Research Project of Shenzhen, "Research on the Mixed Multi-frameworks of NDN,CDN and IP" (JCYJ20160330095313861);
Professional services include:
· Local Chair for ICENAT 2022
· Local Chair for ACM ICN 2019,Steering Member for IEEE HotICN 2022、2021、2020、2019
· Reviewers for SigKDD 2020, IEEE Blockchain 2020, AAAI 2020, SigKDD 2019, IEEE Blockchain 2019, AAAI 2019, ICPADS 2019,
· Reviewers for IEEE Communications Surveys & Tutorials, IEEE Communication Magazine, Trans of Cybernetics, JSAC, KBS, IEEE COM MAG, TRANS of TNSE, PPNA, IEEE ACCESS, JNCA, IEEE Com Surveys and Tutorials, Chinese Journal of Computers, Chinese Journal of Software
· General Chair of IEEE HotICN 2018 (Three tracks: ICN, Blockchain and Knowledge Graph);
· Chair of CCF YOCSEF Shenzhen from 2017 -2018; Executive Member of CCF Shenzhen 2019
· Chair of 2017 Future ICN Internet and BlockChain Forum;
· Vice Chair of Guangdong Blockchain Professional Committee, Member of CCF Blockchain Professional Committee;
Courses Taught:
· 04711212 "Future Internet and Named Data Networking"
· 04711990 "The Internet Finance and Technology"
· 04711132 "Scientific Quality and Research Methods"
讲授课程:
· 04711212 《未来互联网与命名数据网络》
· 04711990 《互联网金融科技》
· 04711132 《科研素质与研究方法》
目前承担的主要科研项目:

· 2022年,国家重点研发计划"区块链"专项:《安全弹性的区块链网络技术》,项目负责人/首席科学家 ;
· 2022年,深圳市基础研究重点:《基20220072 区块链网络控制、安全存储及攻击防御方法研究》,主持;
· 2022年,招商局集团合作项目(国家区块链创新应用试点),《多联盟链体系下价值互通机制及数据隐私》,主持;
· 2022年,深圳可持续发展专项(双碳重点专项)《专2022N026 电动运营车碳排放核算减排技术研发与应用示范》,课题负责人;
· 2020年,国家自然科学基金,《基于深度强化学习与时序链路预测的无线网络资源优化机制研究》, 主持,2021.01-2024.12;
· 2020年,广东省重点领域研发计划项目《自主可控的联盟区块链关键技术研究》,2020.8-2023.8,主持;
· 2017年-,国家重大科技基础设施(发改高技[2016] 2533号),《未来网络试验设施(CENI)》(项目总负责人:刘韵洁院士),"深圳主干节点"负责人;
部分已结题项目:
· 深圳市科技创新委员会创新平台项目,ZDSYS201802051831427,《深圳市内容中心网络与区块链重点实验室(ICNLab)》,2019.4-2022.10,450万,主持、结题;
· 广东省自然科学基金项目,2018A030313017,《面向类别不平衡的深度生成网络信用评估系统研究》,2018.06-2021.12,10万,主持、结题;
· 鹏城实验室独立试验课题,《低功耗边缘未来物联网终端及信息安全架构设计》,2019.1-2020.12,200万,主持、结题;
· 2017年开始与华为2012网络理论实验室(香港)进行学术研究合作。第一期项目《控制理论研究与算法组件验证》与第二期《基于SDN的Wi-Fi网络协同管理架构研究》结题验收为"优秀",华为出具了感谢信。
· 深圳市科技创新委员会基础研究重点,JCYJ20170412151008290,《融合区块链与内容网络的传感物联网高效可控安全体系架构研究》,2017.07-20.06,200万,主持、结题;
· 深圳市科技创新委员会基础研究重点,JCYJ20160330095313861,《内容中心未来网络体系结构与多架构融合关键技术研究》,2016.06-2019.12,300万,主持、结题;
· 2015年,深圳市基础研究重点《全科医学决策知识图谱构建方法和技术的研究》 (JCYJ20151030154330711),2015.12 – 2018.12,主持、结题;
· 深圳市科技创新委员会技术攻关,JSGG20140516162852628,《大数据平台信息安全关键技术研发》,2014.08-2016.08,200万,已结题及担任副组长;
· 国家发改委2012年信息安全专项项目(发改办高技[2013]1309号),《支撑云计算的虚拟化资源动态安全管理平台系统及产业化》,2012.06-2017.06,90万,结题及承担子课题;
· 国家自然科学青年基金,61103027,《基于CCN的新互联网架构体系对比分析及其路由缓冲策略研究》,2011.01-2014.12,20万元,主持、结题;
· 2011年,参与973课题《面向复杂应用环境的数据存储系统理论与技术基础研究》,项目编号:2011CB302305,2011.1-2015.12。
(1)期刊论文:第一或者通讯作者发表的期刊论文 (Reseach Gate Profile;Google Scholar Profile)
1、Mingpei Cao, Hao Wang, Tailing Yuan, Kun Xu, Kai Lei*, Jiaping Wang, "Meta-Regulation: Adaptive Adjustment to Block Size and Creation Interval for Blockchain Systems", IEEE Journal on Selected Areas in Communications (JSAC,IF:9.144 ), Nov. 2022
2、Kai Lei*, Guanjie Lin, Meimei Zhang, Keke Li, Qi Li, Xiaojun Jing, Peng Wang, "Measuring the Consistency between Data and Control Plane in SDN", IEEE/ACM Transactions on Networking, July,2022
3、Kai Lei*, H Ye, J Fang, P Chen, L Zhang, J Xiao,"GBRM: a Graph Embedding and Blockchain-based Resource Management Framework for 5G MEC", Journal of Supercomputing, 1-20,2022
4、Z Nie, S Zheng, Y Liu, Z Chen, S Li*, Kai Lei*, F Pan*, "Automating Materials Exploration with a Semantic Knowledge Graph for Li-Ion Battery Cathodes",Advanced Functional Materials(IF:18.8),2022
5、Kai Lei*, J Huang, X Li, Y Li, Y Zhang, B Bai, F Zhang, G Zhang, J Jiang, "HOPASS: A two-layer Control Framework for Bandwidth and Delay Guarantee in Datacenters", Journal of Network and Computer Applications (JCNA),2021
6、Meng Qin, Kai Lei*, Dual-channel hybrid community detection in attributed networks,Information Sciences (SCI Q1),April.2021, pp 146-167;
7、R Chen, F Shu, S Huang, L Huang, H Liu, J Liu, Kai Lei*, BIdM: A Blockchain-Enabled Cross-Domain Identity Management System, Journal of Communications and Information Networks, March, 2021, pp 44-59;
8、Huang, Shuokang, Lei, Kai*, IGAN-IDS: An imbalanced generative adversarial network towards intrusion detection system in ad-hoc networks, Ad Hoc Networks, Aug.1 2020, Vol:105,(SCI Q1, IF: 3.643, ISSN 1551-3203, 39/156)
9、Huang Shuokang, Chen Ruibiao, Li Yu, Zhang Meimei, Lei Kai, Xu Ting, Yu Xiquan, Intelligent Eco Networking (IEN) III: A Shared In-network Computing Infrastructure towards Future Internet, IEEE 3rd HotICN 2020, 12 December 2020, pp.47-52.
10、Kai Lei, Qichao Zhang, Junjun Lou, Bo Bai, and Kuai Xu, "Securing ICN-based UAV Ad Hoc Networks withBlockchain",IEEE Communication Magazine(SCI Q1,IF:10.356,ISSN 0163-6804,4/260),2019.06
11、Kai Lei; Yuzhi Liang*; Wei Li; Congestion Control in SDN-based Network via Multi-task Deep Reinforcement Learning, IEEE NETWORK ( SCI Q1, IF: 7.503, ISSN 0890-8044, 8 / 274);
12、Kai Lei, Junjie Fang, Qichao Zhang, Junjun Lou, Maoyu Du, Jianping Wang, Kuai Xu, "Blockchain-Based Cache Poisoning Security Protection and Privacy-Aware Access Control in NDN Vehicular Edge Computing Networks", Journal of Grid Computing (SCI Q1, IF: 3.808, ISSN 1570-7873, 42/307), 2020.07, (To be Published);
13、Shuokang Huang,Kai LEI*,"GAN-IDS: An Imbalanced Generative Adversarial Network towards Intrusion Detection System in Ad-hoc Networks",Ad Hoc Networks,2020.04
14、Kai LEI, Maoyu Du, Jiyue Huang, and Tong Jin,"Groupchain: Towards a Scalable Public Blockchain in Fog Computing of IoT Services Computing",IEEE Transactions on Services Computing(SCI Q1, IF: 5.707, ISSN 1939-1374, 8/152), 2020.03
15、Yuzhi Liang, Yukun Wang, Kai LEI*, Min Yang, Ziyu Lv, "Reachability Preserving Compression for Dynamic Graph", Information Sciences (SCI Q1, IF: 5.524, ISSN 0020-0255, 14 / 189), Volume 520, May 2020, Pages 232-249
16、Kai Lei, Qiuai Fu, Min Yang, Yuzhi Liang, "Tag recommendation by text classification with attention-based capsule network", Neurocomputing (SCI Q1, IF: 4.072, ISSN 0925-2312, 21 / 189), 28 January 2020
17、Kai Lei, Shangru Zhong, Fangxin Zhu, Haijun Zhang, Kuai Xu, "A NDN IoT Content Distribution Model with Network Coding Enhanced Forwarding Strategy for 5G", IEEE Transactions on Industrial Informatics (SCI Q1, IF: 5.430, ISSN 1551-3203, 5/105), 2017.12
18、Min, Yang, Wei Zhao, Wei Xu, Yabing Feng, Zhou Zhao, Xiaojun Chen, Kai LEI*, "Multitask Learning for Cross-Domain Image Captioning", IEEE Transactions on Multimedia (SCI Q1, IF:5.452, ISSN: 1520-9210, 22/569), 2018.08
19、Shao, Y., LEI, Kai*, Chen, L., Huang, Z., Cui, B., Liu, Z., & Xu, J. (2017). "Fast Parallel Path Concatenation for Graph Extraction". IEEE Transactions on Knowledge and Data Engineering (TKDE) (SCI Q1, IF: 3.857, ISSN: 1041-4347, 20/269), 29(10), 2210-2222, 2017.10;
20、Kai LEI, Bing Zhang, Yu Lia, Min Yang, Ying Shen, "Time-driven Feature-aware Jointly Deep Reinforcement Learning for Financial Signal Representation and Algorithmic Trading", Expert Systems With Applications (SCI Q1, IF: 4.292, ISSN 0957-4174, 15/189), 2019.08
21、Kai LEI,Yuexiang Xie, Shangru Zhong, Jingchao Dai, Ying Shen, Min Yang, "Generative Adversarial Fusion Network for Class Imbalance Credit Scoring", Neural Computing and Applications (SCI Q1, IF: 4.664, ISSN 0941-0643, 35/189), 2019.07;
22、Kai LEI, Jin Zhang, Desi Weng, Yuexiang Xie, Daoyuan Chen, Min Yang, Ying Shen, "Path-based Reasoning with Constrained Type Attention for Knowledge Graph Completion", Neural Computing and Applications (SCI Q1, IF: 4.664, ISSN 0941-0643, 35/189), 2019.02
23、Ying Shen, Kaiqi Yuan, Jingchao Dai, Buzhou Tang, Min Yang, Kai LEI*, "KGDDS: A System for Drug-Drug Similarity Measure in Therapeutic Substitution based on Knowledge Graph Curation", Journal of Medical Systems (SCI Q2, IF: 2.415, ISSN: 0148-5598, 56/269), 2019.03;
24、Ying Shen, Kaiqi Yuan, Min Yang, Buzhou Tang, Yaliang Li, Nan Du, Kai LEI*,, "KMR: Knowledge-oriented Medicine Representation Learning for Drug-Drug Interaction and Similarity Computation", Journal of Cheminformatics (SCI Q1, IF: 4.154, ISSN:1758-2946, 70/569 ), 2019.03;
25、Ying Shen, Lizhu Zhang, Jin Zhang, Min Yang, Buzhou Tang, Yaliang Li, Kai LEI*, "CBN: Constructing a Clinical Bayesian Network based on Data from the Electronic Medical Record", Journal of Biomedical Informatics (SCI Q1, IF: 2.95, ISSN: 1532-0464, 95/569), 2018.09.
26、Meng Qin, Di Jin*, Kai LEI*, Bogdan Gabrys, Katarzyna Musial, "Adaptive Community Detection Incorporating Topology and Content in Social Networks", Knowledge-Based Systems (SCI Q1, IF:5.101, ISSN: 0950-7051,14/132), 2018.07.
27、Ying Shen, Yaliang Li, Yang Deng, Jin zhang, Shangchun Si, Min Yang, Kai LEI*, "Gastroenterology Ontology Construction using Synonym Identification and Relation Extraction", IEEE ACCESS (SCI Q1,IF: 4.098, ISSN 2169-3536, 24/148), 2018.07
28、Ying Shen, Daoyuan Chen, Buzhou Tang, Min Yang, Kai LEI*, "EAPB: Entropy-Aware Path-Based Method for Ontology Evaluation", Journal of Biomedical Semantics (SCI Q2, IF:1.582, ISSN: 2041-1480, 239/569), 2018.07
29、Kai LEI, Ying Liu, Shangru Zhong,Yongbin Liu, Kuai Xu "Understanding User Behavior in Sina Weibo Online Social Network: A Community Approach", IEEE ACCESS (SCI Q1, IF: 4.098, ISSN 2169-3536, 24/148), 2018.02
30、Ying Shen, Kaiqi Yuan, Daoyuan Chen, Joël Colloc, Min Yang, Yaliang Li, Kai LEI*, "An Ontology-Driven Clinical Decision Support System (IDDAP) for Infectious Disease Diagnosis and Antibiotic Prescription", Artificial Intelligence In Medicine (SCI Q1, IF: 3.574, ISSN: 0933-3657, 31/132), 2018.02;
31、Kai LEI, Zhang Lizhu, Liu Ying, Shen Ying, Liu Chenwei, Yu Qian, Weng Weitao, "An event summarizing algorithm based on the timeline relevance model in Sina Weibo", SCIENCE CHINA Information Sciences (SCI Q2, IF: 2.188, ISSN: 1674-733X, 82/146), 2018.01
(2)代表性未来网络与区块链会议论文(近五年)
32、K Lei, H Ye, Y Liang, J Xiao, P Chen, "Towards a Translation-Based Method for Dynamic Heterogeneous Network Embedding",ICC 2021-IEEE International Conference on Communications, 1-6;
33、雷凯,黄硕康,方俊杰,黄济乐,谢英英,智能生态网络:知识驱动的未来价值互联网基础设施,应用科学学报,2020年第38卷第1期, P152-172;
34、雷凯,束方兴,黄磊,章奇超,面向跨域可信的泛中心化区块链DNS架构研究,网络与信息安全学报,2020年第6卷第2期,P19-34;
35、方俊杰,雷凯*. 面向边缘人工智能计算的区块链技术综述,应用科学学报,2020年第38卷第1期,P1-21;
36、Kai LEI, Junlin Huang, "HOMMO: A Hierarchical Flow Management Framework for Multi-Objective Data Center Networks", IEEE Globecom 2019, Big Island, Hawaii, 9-14, Dec, 2019 (CCF C类,通信A类)
37、Kai LEI, Jiake Ni, Feiyang Wang, Min Yang, Kuai Xu, "Detecting Malicious Domains with Behavioral Modeling and Graph Embedding", 39th IEEE ICDCS 2019, Dallas, USA, 7th – 10th, July, 2019 (CCF B类)
38、Kai LEI, Meng Qin, Bo Bai, Gong Zhang, Min Yang, "GCN-GAN: A Non-linear Temporal Link Prediction Model for Weighted Dynamic Networks", IEEE INFOCOM 2019, Paris, France, April, 2019 (CCF A类)
39、Jiyue Huang, Maoyu Du, Kai LEI* and Hongting Zhao, "Attention-Based Updates Aggregation in Federated Learning", August 10-16 2019, FML Workshop, IJCAI, Macao, China, Aug 10-16, 2019 (CCF A类 Workshop)
40、Kai LEI, Maoyu Du, Jin Liu, Danxia Xie, Kuai Xu, "Towards Decentralized Equilibrium Asset Trading Based on Blockchain" , HPCC 2019, Hunan, China, Aug 10-12, 2019. (CCF C类)
41、Meng Qin, Kai LEI*, "Semantic Graph Representation Learning in Attributed Networks", BSMDMA Workshop, IJCAI 2019, Macao, China, August 10-16, 2019 (CCF A类 Workshop)
42、Meng Qin, Kai LEI*, Bo Bai, Gong Zhang, "Towards a Profiling View for Unsupervised Traffic Classification by Exploring the Statistic Features and Link Patterns", NetAI Workshop, Sigcomm 2019, Beijing, China, Aug,2019 (CCF A类 Workshop);
43、Kai LEI, KeKe Li, Jie Xing, Bo Jin, Yi Wang, "Distributed Information-agnostic Flow Scheduling in Data Centers based on Wait-Time", IEEE Globecom 2018, Abu Dhabi, UAE, 9-13 December 2018. (CCF C类,通信A类)
44、Kai LEI, Yingying Xie, Jian Shi, Haijun Zhang, Gong Zhang and Bo Bai, "OptCaching: A Stackelberg Game and Belief Propagation Based Caching Scheme for Joint Utility Optimization in Fog Computing", IEEE 24th ICPADS 2018, Singapore, 11-13 December, 2018 (CCF C类)
45、Qichao Zhang, Limei Xu and Kai LEI*, "Reputation-based Byzantine Fault-Tolerance for Consortium Blockchain", IEEE 24th ICPADS 2018, Singapore, 11-13 December, 2018 (CCF C类)
46、Kai LEI, Yu Li, Xuewei Piao and Haijun Zhang, "NDN Producer Mobility Management based on Echo State Network: a Lightweight Machine Learning Approach",IEEE 24th ICPADS 2018, Singapore, 11-13 December, 2018 (CCF C类)
47、Kai LEI, Meng Qin, Bo Bai, Gong Zhang, "Adaptive Multiple Non-negative Matrix Factorization for Temporal Link Prediction in Dynamic Networks", NetAI Workshop, Sigcomm 2018, Budapest, Hungary on August 20-25, 2018(CCF A类 Workshop)
48、Yi Zhang, Bo Bai, Kuai Xu, Kai LEI*,"IFS-RL: An Intelligent Forwarding Strategy Based on Reinforcement Learning in Named-Data Networking", NetAI Workshop, Sigcomm 2018, Budapest, Hungary on August 20-25, 2018(CCF A类 Workshop)
49、Kai LEI, Keke Li, Junlin Huang, Weichao Li, Jie Xing and Yi Wang, "Measuring the Control-Data Plane Consistency in Software Defined Networking", 54rd IEEE ICC, May 20-24, 2018, Kansas City, MO, USA (CCF C类,通信A类)
50、Yi Zhang, Xiaoke, Jiang,Yi Wang, Kai LEI*,"Cache and Delivery of VR Video over Named Data Networking",INFOCOM18 IECCO Workshop, 15-19 April 2018, Honolulu, HI, USA (CCF A类 Workshop)
51、Kai LEI, Jie Xing, Yi Wang, Keke Li, Dong, Lin, "Let Sources Know: enabling access tracking in a content centric context",INFOCOM18 IECCO Workshop, 15-19 April 2018, Honolulu, HI, USA (CCF A类 Workshop)
52、Kai LEI, Sheng Luo, Shangru Zhong, "IP/NDN:A Multi-Level Translation and Migration Mechanism",IEEE/IFIP NOMS 2018, 23-27 April 2018 Taipei, Taiwan, China. (CCF C类)
53、Kai LEI,Mingye Bao,Yi Wang,Dong Lin, "Popularity and Cost Aware Energy-Balanced Strategy for Named Data Wireless Ad-Hoc Networks" 15th IEEE ISPA, Guangzhou, China, 2017/12/23-2017/12/26 (CCF C类)
54、Shangru Zhong, Yongbin Liu, Junmao Li and Kai LEI*, "A Rate-based Multipath-aware Congestion Control Mechanism in Named Data Networking", 15th IEEE ISPA, Guangzhou, China, 2017/12/23-2017/12/26 (CCF C类)
55、Ye Zhang, Jiawei Wang, Lirui Gong, Jie Yuan, Kai LEI*, "A Quantified Forwarding Strategy in NDN by Integrating Ant Colony Optimization into MADM", 15th IEEE ISPA, Guangzhou, China, 2017/12/23-2017/12/26 (CCF C类)
56、Yi Wang, Zhuyun Qi, Kai LEI*, Bin Liu and Chen Tian, Preventing "Bad" Content Dispersal in Named Data Networking, ACM TURC 2017 (ACM SIGCOMM China), May 13-14, 2017;
57、Yi Wang, Zhuyun Qi, Huichen Dai, Hao Wu, Kai LEI*, Bin Liu, "Statistical Optimal Hash-based Longest Prefix Match", ACM/IEEE ANCS, Beijing, May 18-19, 2017 (CCF C类)
58、Tong Jin, Yirui Liu, Kai LEI*, "BlockNDN:A Bitcoin Blockchain Decentralized System over Named Data Networking", IEEE 9th ICUFN 2017, (pp.75-80), Milan, Italy, 2017.4;
59、Yizhe Zheng, Xuewei Piao, Kai LEI*, "Anchor-Chain: a seamless producer mobility support scheme in NDN", IEEE VTC 2017, Sydney, Australia,2017/6/4-2017/6/7 (CCF C类);
60、Shuai Zhu, Meng Yuan, Kai LEI*, "Ndynamo: An ndnDHT-based Distributed Storage System over Named Data Networking" , 5th ICCSNT 2016, Changchun 2016/12/9-2016/12/12;
61、Jian Shi, Xuewei Piao, Lihua Li and Yunbo Xun, Kai LEI*, "A Peer-to-Peer File Sharing System over Named Data Networking", 22nd IEEE ICPADS 2016, Wuhan, China, 2016/12/13-2016/12/16 (CCF C类);
62、Xuewei Piao, Lei Huang, Kaiqi Yuan, Jie Yuan, Kai LEI*, "The Real Implementation of NDN Forwarding Strategy on Android Smartphone", 7th IEEE UEMCON 2016, New York, USA, 2016/10/22-10/24;
63、Xiang Zhang, Lirui Gong, Yunbo Xun, Xuewei Piao, Kai LEI*, "Centaur: A Evolutionary Design of Hybrid NDN/IP Transport Architecture for Streaming Application", 7th IEEE UEMCON 2016, 2016/10/22-10/24;
64、Yongbin Liu, Xuewei Piao, Chaojun Hou, Kai LEI*, "A CUBIC-Based Explicit Congestion Control Mechanism in Named Data Networking", CyberC 2016, Chengdu, China, 2016/10/13-2016/10/15;
65、Lirui Gong, Jiawei Wang, Xiang Zhang, Kai LEI*, "Intelligent Forwarding Strategy Based on Online Machine Learning in Named Data Networking", 14th IEEE ISPA, Tianjin, China, 2016/08/23-2016/08/26 (CCF C类)
66、朴雪威,郑亦哲,雷凯,命名数据网络中的移动管理技术综述,计算机应用研究,2017/04;
67、Kai LEI, Jie Yuan, Jiawei Wang, "MDPF: An NDN Probabilistic Forwarding Strategy based on Maximizing Deviation Method" , IEEE Globecom 2015,San Diego,USA,2015/12/6-2015/12/10, 2016/2/25(CCF C类,通信A类);
68、Kai LEI, Chaojun Hou, Lihua Li, Kuai Xu, "A RCP-based Congestion Control Protocol in Named Data Networking" , CyberC 2015, Xi'an, China, 2015/9/17-2015/9/19,2015/10/29;
69、Kai LEI, Fangxing Zhu, Cheng Peng, Kuai Xu, "Network Coding for Effective NDN Content Delivery: Models, Experiments, and Applications", IEEE ICPP 2015, Beijing, China,2015/9/1-2015/9/4 (CCF B类);
70、Kai LEI, Yunbo Xun, Longyu Yu, Tao Chen, Tan Zhi, "NDN-Hippo a streaming media system over Named Data Networking", 6th IEEE ICCCNT 2015, Dallas, USA, 2015/07/13-2015/07/15,2016/02/01;
71、Kai LEI, Jiawei Wang, Jie Yuan, "An Entropy-based Probabilistic Forwarding Strategy in Named Data Networking", IEEE ICC 2015, London, UK, 2015/06/08-2015/06/12,2015/09/10 (CCF C类,通信A类);
(3)代表性人工智能、数据挖掘论文(2015-2021)
72、Yuexiang Xie, Ying Shen, Yaliang Li, Min Yang, Kai LEI*, "Attentive User-Engaged Adversarial Neural Network for Community Question Answering",AAAI 2020, February 7-12, 2020, New York, USA (CCF A )
73、Fenglin Liu, Xuancheng Ren, Yuanxin Liu , Kai LEI , Xu Sun, Exploring and Distilling Cross-Modal Information for Image Captioning, IJCAI 2019,August 10-16 2019, Macao, China (CCF A类);
74、Yang Deng, Yuexiang Xie, Yaliang Li, Min Yang, Nan Du, Wei Fan, Kai LEI*, Ying Shen, "Multi-Task Learning with Multi-View Attention for Answer Selection and Knowledge Base Question Answering", 33rd AAAI Conference on Artificial Intelligence (AAAI-2019), Honolulu, USA, Jan, 2019 (CCF A类);
75、Kai LEI, Qiuai Fu and Yuzhi Liang, "Multi-Task Learning with Capsule Networks", IJCNN 2019, Budapest, Budapest, Hungary on July 11-14, 2019 (CCF C类);
76、Ying SHEN, Kaiqi Yuan, Yaliang Li, Buzhou Tang, Min Yang, Nan Du, and Kai LEI*, "Drug2Vec: Knowledge-aware Feature-driven Method for Drug Representation Learning", 2018 IEEE International Conference on Bioinformatics & Biomedicine (BIBM), December 3-6, 2018, Madrid, SPAIN (CCF B类);
77、Ying Shen, Deng Yang, Jin Zhang, Yaliang Li, Nan Du, Wei Fan, Min Yang, Kai LEI*, "IDDAT: An Ontology-Driven Decision Support System for Infectious Disease Diagnosis and Therapy", The IEEE International Conference on Data Mining series (ICDM Demo), 2018. (CCF A类 Demo);
78、Kai LEI, Jiyue Huang, Shangchun Si and Ying Shen, "Semantic Similarity Measures to Disambiguate Terms in Medical Text", 25th ICONIP 2018, Siem Reap, Cambodia, Dec. 13-16, 2018 (CCF C类);
79、Kai LEI, Daoyuan Chen, Yaliang Li, Min Yang, Nan Du, Wei Fan and Ying Shen, "Cooperative Denoising for Distantly Supervised Relation Extraction", Coling 2018, Santa Fe, USA, August 21-25, 2018 (CCF B类);
80、Yang Deng, Ying Shen, Min Yang, Yaliang Li, Nan Du, Wei Fan and Kai LEI*, "Knowledge as A Bridge: Improving Cross-domain Answer Selection with External Knowledge", Coling 2018, Santa Fe, New Mexico, USA, August 21-25, 2018 (CCF B类);
81、Kai LEI, Kaiqi Yuan, Qiang Zhang and Ying Shen, "MedSim: A Novel Semantic Similarity Measure in Bio-medical Knowledge Graphs", KSEM 2018, Chang Chun, China, Aug 17-19, 2018 (CCF C类);
82、Ying Shen, Daoyuan Chen, Min Yang, Yaliang Li, Nan Du, Kai LEI*, "Ontology Evaluation with Path-based Text-aware Entropy Computation". The 41st ACM SIGIR 2018, Ann Arbor Michigan, U.S.A. July 8-12, 2018.(CCF A类);
83、Ying Shen, Yang Deng, Min Yang, Yaliang Li, Nan Du, Wei Fan, Kai LEI*, "Knowledge-aware Attentive Neural Network for Ranking Question Answer Pairs". The 41st ACM SIGIR 2018, Ann Arbor Michigan, U.S.A. July 8-12, 2018. (CCF A类);
84、Min Yang, Qiang Qu*, Kai LEI, Jia Zhu, Xiaojun Chen, Zhou Zhao, Zhexue Huang, "Investigating Deep Reinforcement Learning Techniques in Personalized Dialogue Generation", The SIAM International Conference on Data Mining (SDM), San Diego, USA, May 3rd, 2018. (CCF B类)
85、Shibo Tao, Xiaorong Wang, Weijing Huang, Wei Chen, Tengjiao Wang, Kai LEI: "From Citation Network to Study Map: A Novel Model to Reorganize Academic Literatures". WWW (Companion Volume) 2017: 1225-1232 (CCF A类);
86、Shangru Zhong, Weiyang Zhang, Qiang Zhang and Kai LEI*, "A Trust Networks Recommender Algorithm Based on Latent Factor Model", 53rd IEEE ICC, Paris, France, May 21-25, 2017 (CCF C类,通信A类);
87、Qiang Zhang, Chenwei Liu, Shangru Zhong, Kai LEI*, "Spam Comments Detection with Self-Extensible Dictionary and Text-Based Features", IEEE ISCC 2017. (CCF C类);
88、Chenwei Liu, Jiawei Wang, Kai LEI*, "Detecting Spam Comments Posted in Micro-Blogs Using the Self-Extensible Spam Dictionary", 52nd IEEE ICC, Kuala Lumpur, Malaysia, May 23-27, 2016 (CCF C类,通信A类)
89、Weitao Weng, Kai LEI*, Kuai Xu,Xiaoyou Liu, Tao Sun, "Internet Traffic Analysis in a Large University Town: A Graphical and Clustering Approach", WAIM 2016,Jun,3rd, 2016 (CCF C类)
90、Ruhui Wang, Weijing Huang, Wei Chen, Tengjiao Wang, Kai LEI, "ASEM: Mining Aspects and Sentiment of Events from Microblog", CIKM 2015: 1923-1926 (CCF B类)
91、Huiyu Wang, Kai LEI*, Kuai Xu, "Profiling the followers of the most influential and verified users on Sina Weibo", IEEE ICC 2015, London, UK, June 8-12, 2015 (CCF C类,通信A类)
92、Kai LEI, Weiyang Zhang, Kai Zhang, Kuai Xu, "Extracting Unknown Words from Sina Weibo via Data Clustering" IEEE ICC 2015, London, UK, June 8-12, 2015 (CCF C类,通信A类)
93、Qian Yu, Kai Zhang, Weitao Weng, Kai LEI*, Kuai Xu, "Hot Topic Analysis and Content Mining in Social Media", 33rd IPCCC 2014, Page: 1-8, Austin, Texas, USA, Dec 7th, 2014. (CCF C类)
95、Kai Zhang, Qian Yu, Kai LEI*, Kuai Xu, "Characterizing Tweeting Behaviors of Sina Weibo Users via Public Data Streaming", 15th WAIM 2014, Macau, China, June 16-18,2014 (CCF C类)
96、Kai LEI, Kai Zhang, Kuai Xu, "Understanding Sina Weibo Online Social Network: A Community Approach" IEEE GLOBECOM 2013, pp.3114-3119, Atlanta, USA, Dec 9th -13th, 2013. (CCF C类,通信A类)
97、Kai LEI, Sibo WANG, Weiwei SONG, Qilin LI, "Size-Constrained Clustering Using an Initial Points Selection Method", 6th KSEM 2013, Pages: 195-205, ISSN: 0302-9743, Springer LNCS. Dalian, P.R.China. (CCF C类)
98、Wei Chen, Tengjiao Wang, Dongqing Yang, Kai LEI and Yueqin Liu, "Massively Parallel Learning of Bayesian Networks with MapReduce for Factor Relationship Analysis", IJCNN 2013, PP 1-5, Dallas, USA, 4-9 Aug,2013 (CCF C类)
(4)专利:
【1】美国授权专利:雷凯、巩力睿、袁杰、张丽珠等"Method and apparatus for forwarding an interest packet based on a probability tree in an information network"(信息中心网络下基于概率树的兴趣包转发的方法), PCT/CN2016/095868,US10,355,986 B2,授权日:2019年7月16日;
【2】美国授权专利:雷凯、袁杰、寻云波、张翔等,Kai Lei, G Lirui, J Yuan, L Zhang , "Method and Apparatus for Sending Target Data to and Acquiring Target Data from Network(向网络中发送和从网络中获取目标数据的方法和装置)",CN201510535047.2, PCT/CN2016/072132,  US 10,334,020 B2,授权日:2019年6月25日;
【3】雷凯、景晓军、李渝,一种分层协同决策的网内资源调度方法及系统、存储介质,ZL 202011039260.1 授权日期:2023年02月03日;(申请号:202011039260.1,申请日期:2020年9月28日);【算力服务网络】
【4】雷凯、景晓军、李渝,一种协调分布式的网内资源调度方法及系统、存储介质, ZL 202011040394.5 授权日期:2023年1月20日;(申请号:202011040394.5 申请日期:2020年9月28日)【算力服务网络】
【5】雷凯、黄硕康,一种路由器及其数据包的评估方法 (PCT/CN2019/102005,申请日:20190822),ZL 201910779071.9, 中国专利授权日 2022年5月24日;
【6】授权专利:雷凯、李渝等,DTN网络中的消息传输方法、节点和存储介质,ZL202010257581.2,授权日期:2022年10月18日【算力服务网络】
【7】授权专利:雷凯、张梅梅等,一种网络控制方法、数据转发方法及软件定义网络,ZL202010196872.5,授权日期:2022年10月18日【算力服务网络】
【8】授权专利:雷凯、黄硕康等,一种网络中数据内容的鉴授权方法和计算机可读存储介质,ZL202010373377.7,PCT/CN2020/088760国内专利授权日期:2022年4月26日【Web3.0】
【9】授权专利:雷凯,汪建平,刘斌等;一种网内资源的量纲测量方法、算力调度方法及存储介质,ZL202010694425.2,授权日期,2022年2月22日【算力网络】
【10】授权专利:雷凯,李琦,景晓军等;无绑定型非同质化代币的生成方法和解析方法和存储介质,ZL202210040269.7,授权日期,2022年3月8日【区块链、Web3.0】
【11】授权专利:雷凯,张良杰,李琦等;基于区块链的云原生任务分配系统、方法和装置,ZL202210040260.6,授权日期,2022年3月17日【区块链】
【12】授权专利:雷凯,景晓军,余锡权等;区块链数据同步的方法和计算机可读存储介质,ZL202210040259.3,授权日期,2022年4月6日【区块链】
【13】授权专利:雷凯,闵江松,余锡权等;区块链的双通道共识系统和方法、计算机可读存储介质,ZL202210040270.X,授权日期,2022年4月14日【区块链】
【14】授权专利:雷凯、黄硕康等,一种路由器及其数据包的评估方法,ZL201910779071.9,授权日期:2022年4月20日【算力服务网络】
【15】授权专利:雷凯、沈颖,温德斯等;一种基于知识图谱的关系抽取方法和系统,ZL201711398108.0,授权日期:2022年1月11日【知识图谱】
【16】授权专利:雷凯等,数字货币交易中异常实体的检测方法、存储介质,ZL202111067094.0,申请日期,2021年11月6日【区块链、Web3.0】
【17】授权专利:雷凯、徐丽妹、张丽珠等; 一种活动社交网络中节点可信度的计算方法,ZL201710132298.5,授权日期:2021年9月21日【区块链、Web3.0】
【18】授权专利:雷凯、陈辰、齐竹云等;一种区块链系统的测试系统和方法,ZL201711320172.7,授权日期:2021年8月24日【区块链】
【19】授权专利:雷凯、楼君俊等;一种CCN中基于区块链的密钥管理方法、装置及存储介质,ZL201810878557.3,授权日期:2021年8月6日【区块链、Web3.0】
【20】授权专利:雷凯、齐竹云、章奇超等;一种自组网络的分布式入侵检测方法和系统,ZL201810179320.6,授权日期:2021年8月3日【区块链、Web3.0】
【21】授权专利:雷凯、沈颖,张丽珠等;一种知识图谱的逻辑增强方法及装置,ZL201711344802.4,授权日期:2021年6月15日【知识图谱】
【22】授权专利:雷凯、徐丽妹等;一种联盟区块链共识方法,ZL201810122889.9,授权日期:2021年4月27日【区块链、Web3.0】
【23】授权日期:雷凯,陈道源 ,沈颖等;一种实体关系抽取方法,ZL201810455902.2,授权日期:2020年10月22日【知识图谱】
【24】授权专利:雷凯,沈颖,邓扬等;一种用于问答系统的答案排序方法,ZL201810284245.X,授权日期,2020年10月12日【知识图谱】
【25】授权专利:雷凯、朱帅 钟尚儒、齐竹云等;一种NDN和IP融合网络的内容管控方法、装置及存储介质,ZL201710686348.4,授权日期,2020年4月21日
【26】授权专利:雷凯、齐竹云、郑亦哲等;NDN映射表更新方法和装置、NDN兴趣包转发方法和装置及NDN, ZL201710334932.3,授权日期,2019年12月31日。
【27】授权专利:雷凯、齐竹云、金彤等;基于NDN的区块链同步方法和装置,ZL201710400368.0,授权日期,2019年11月22日【NDN与区块链】
【28】授权专利:雷凯、袁杰、寻云波等;向网络中发送和从网络中获取目标数据的方法和装置,ZL201510535047.2,授权日期,2019年8月6日
【29】授权专利:沈颖、雷凯、陈辰等; 一种基于知识图谱的针灸决策支持方法及装置,201610120318.2,授权日:2019年5月8日 【知识图谱】;
【30】授权专利:雷凯、袁杰等;基于网络传输的数据包的加密解密方法与终端,ZL201310688322.5,授权日: 2018年1月16日;
【31】授权专利:雷凯、王嘉玮、袁杰等;信息中心网络下兴趣包转发的方法和转发终端,ZL201410476456.5,授权日:2017年7月6日。
【32】授权专利:雷凯、袁杰、彭程等;信息中心网络下的流媒体系统及其使用方法,ZL201410345816.8,授权日:2017年6月16日。
【33】授权专利:雷凯、李立华、于倩等;一种基于NDN网络架构的P2P文件传输方法,ZL201310339690.9,授权日:2016年5月4日。
【34】授权专利:雷凯、袁杰、邹凡云等;支持消费者移动的数据预取方法、接入基站和终端,ZL201410204197.0,授权日:2017年6月2日。
【35】授权专利:雷凯、宋伟伟、于倩等;TCP/IP协议与NDN协议之间的数据转换传输方法,ZL201310137990.9,授权日:2017年2月21日。
【36】授权专利:雷凯、于倩、宁锐等;基于移动终端相似度的推荐方法及推荐装置,ZL201310339595.9,授权日:2016年6月8日。
【37】授权专利:雷凯、李晓明、杨国东等;分布式心跳服务器构架及其进程处理方法,ZL200810241599.2,授权日:2013年8月7日。
【38】雷凯、余锡权、徐婷等,一种面向网内算力或资源服务的通信方法,PCT/CN2020/106797,申请日期:2020年8月4日【算力服务网络】
【39】雷凯、黄济乐、方俊杰等;基于联邦学习的模型训练方法、装置及服务器,201910739086.2,申请日期,2019年8月12日 【联邦学习】
【44】雷凯、齐竹云、杨力维等,一种基于区块链的数字资产交易方法和系统,202211175835.1(分案)201810247448.1(原始),申请日期:2018年3月23日【区块链、Web3.0】
【40】雷凯等,一种数据处理方法及其装置,201911020020.4,申请日期:2019年11月2日【算力服务网络】, 华
【41】雷凯等,一种数据传输方法及相关设备,201911043193.8,申请日期:2019年11月4日【算力服务网络】华
【42】雷凯等,一种多协议数据传输方法及装置、网络和存储介质,PCT /CN2021/140331,申请日期:2
【X】雷凯、余锡权、徐婷、张梅梅;网络资源需求及其中算力需求的确定性转发方法,202010773478.3,申请日期:2020年8月4日【算力服务网络】
【X】雷凯、覃孟、白铂等;面向动态网络的时序链路预测方法及计算机可读存储介质,201810911183.0,申请日期,2018年8月12日